If you're looking for a signature or rankbar or even a banner, you've come to the right place.
**Please read the disclaimer at the bottom of this page.**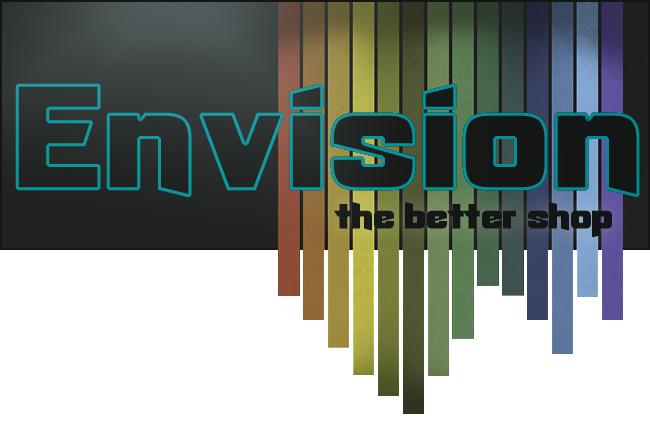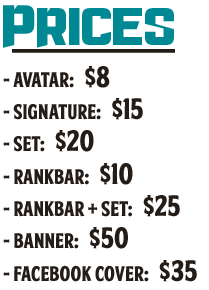 You may place your order here or PM me. When I give you your order, it will be posted here and the codes PM'ed to you.

When ordering a signature/avatar please make it clear if you would (or would not) like your username on the signature and/or avatar (if you do not specify I will most likely end up putting your username on the signature).

The current avatar size is 120x120 and the current signature size is 500x125. If you'd prefer your avatar and/or signature smaller than those dimensions, please be sure to let me know. Otherwise, you'll be getting the current (or close to the current) signature/avatar dimensions.

If you ask for something random, that's what you'll get. Something random (that hopefully fits your style). On that note, I REALLY don't like it when people say "Give me something random!" It would be more helpful if you at least gave me a theme. Having a theme or even key words that help me know what you are looking for save me loads of time in the creation process.

So you know, I do not do animated items. I don't have the patience. On a rare occasion I might make an exception...but no promises.






From this time on (until I say otherwise) I am running this place a bit differently.
The reason being, I cannot keep up with orders do to lack of time I want to spend filling requests.
And the fact that I only get mere digital MEANINGLESS monies for my time and effort.

This means I WILL ONLY FILL ORDERS I FEEL LIKE FILLING. Meaning, if I can spare the time/feel like doing it, then I will, If I don't, then I won't.
I am not trying to sound harsh (I'm just trying to be clear). So I may very well end up filling one order over another...or none at all.
IF I do fill your order, it could take as long as a day, a week, two weeks, two months, or whenever I DOGGONE GET TO IT.

heh.
Please keep that in mind when ordering. If you have any questions, feel free to ask them below.

(All signatures, avatars, rankbars, and banners posted above belong to snubs.
You may not use any of them unless permitted by snubs.)